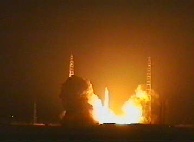 Experiment: UVS-M

ULTRAVIOLET SPECTROPHOTOMETER

MEASUREMENTS OF THE CHEMICAL COMPOSITION OF THE UPPER ATMOSPHERE



Main scientific objectives:

hydrogen, helium, and oxygen distribution in the upper atmosphere of Mars;
deuterium abundance in the Martian atmosphere;
high-altitude temperature profile of the atmosphere;
neutral component of the interstellar-interplanetary medium.

Photometer measures the intensity in lines:
HI 1215,7 A (neutral atomic hydrogen);
DI 1215,3 A (neutral atomic deuterium);
HeI 584 A (neutral atomic helium);
OI 1304 A (neutral atomic oxygen);
OII 834 A (singly-ionized atomic oxygen).



| | |
| --- | --- |
| | |
| power consumption | 15 W |
| date rate | 68,5bit/s |
| mass | 9,5kg |


Instrument operates along the Earth-to-Mars trajectory and on the orbit of Mars in the mode of periodic switch-on.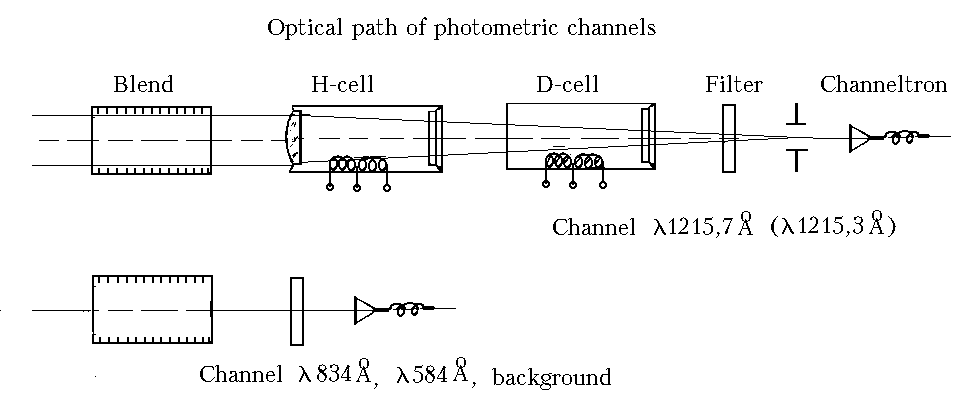 Cooperation: Russia,Germany, France.


| | |
| --- | --- |
| Contact persons: | V. Kurt vkurt@dpc.asc.rssi.ru |
| | H.Rosenbauer rosenbauer@ linax1.dnet.gwdg.de |
| | J.Bertaux jean-loup.bertaux@aerov.jussien.fr |
---