Solar-Terrestrial Data Archive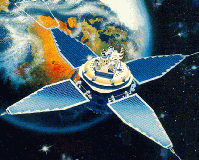 Solar Terrestrial Data Archive (STDA) was created in IKI in order to:
move data produced by previous mission from old 9-track magnetic tapes to modern media in order to save the data for future use;
provide easier access to the data using IKI Local Area Network and make it reachable for external use;
create the catalog of available files so that it would be possible to know what data are available and to search for necessary data;
STDA hardware consists of:
SUN SPARCstation 20/502 with 62GB of disk storage;
SUN SPARCstation 4;
SUN ELC workstation with 10GB of external disk storage;
9-track 1/2" tape drive;
CD-Recorder;
8mm tape Exabyte jukebox for nearline archive storage
(10 tapes for total of 50 Gbytes);
Exabyte drive;
two 4mm DAT drives.
Currently STDA contains scientific telemetry data sets of Prognoz-7, Prognoz-8 and Prognoz-10 missions.
The same facility will be also used for current and future projects including INTERBALL in order to provide archival storage and access for their data.
---
PROGNOZ 1 - PROGNOZ11 SPACECRAFT

---
Form-based STDA DATA RETRIEVAL SERVICE
---

Links to our partners' home pages:

NSSDC Home Page


GSFC Home Page


NASA Home Page


National Geophysical Data Center (NGDC) Solar-Terrestrial Data


MPI fur extraterrestrische Physik, Germany

---

Back to Space Research Institute (IKI) Home Page
---
MSh
Last updated 7 May 96