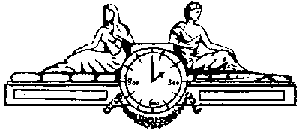 CALENDER OF EVENTS:

now - return the registration form
May 10 - deadline for conference registration and accommodation form
May 10 - deadline for abstracts and abstract form
July 1 - final information to participants
August 16 - arrival of participants and registration
August 16-22 - the meeting working days
November 1 - deadline for manuscript submission
ABSTRACTS: The deadline for submitting abstracts is May 10, 1999.
Please send the abstracts to LOC. E-mail address: astro@te.net.ua
SOC will select reports for oral presentation and will inform the authors.
The LaTeX template for the extended abstracts is enclosed at the end and should not exceed one page. Figures and tables may be included.

ADS ABSTRACTS: should not exceed 1 kilobyte of pure text and not include tables and figures which may be published in the Abstract booklet.

PROCEEDINGS: are planned to be published in one of the international Publishing
Houses. The contributions for the Proceedings should be prepared in LaTeX preliminary in the PASP Conf.Ser. format.

FINANCIAL SUPPORT AND REGISTRATION FEE:

All participants are requested to fill in the enclosed Registration Form and send it to us before May 10, 1999 (via electronic mail to astro@te.net.ua)

The registration fee for the meeting is 150$, it is 100 $ for young scientists, and 50$ for accompanying persons. The fee is to be paid in cash upon registration. A limited financial support could be available. LOC is still actively trying to locate additional funds from external sources. If succeeded, the SOC will inform you on the possible support upon your application.
THE CONFERENCE SITE:

Odessa is the city wherein George Gamow was born. And "Odessa roots" were forever ingrained in his character and his style of thinking. The LOC in Odessa will try to do their best and make every participant to feel extraordinary atmosphere of our city, its spirit of freedom and keep interest in the search for nonstandard solutions.

THE CONFERENCE LOCATION:

The Conference will be held in Odessa near the Black sea shore, in one of the best health-resort regions - ARCADIA. August is the most pleasant summer month in our city. The weather in August is usually pleasant, with maximum temperature near 30 C and minimum near 20 C. Rain is quite possible, but generally light. The sea is warm (usually 20-25C), the weather is fine and not too hot permitting to combine a participation in the conference and a good relaxation.
VISA AND TRAVEL:

All visitors to Ukraine require a passport and those ones who are not from the Former Soviet Union (FSU) republics require a visa. In case of doubt, participants are strongly advised to check early with their travel agent or with the nearest Ukrainian embassy. It is the responsibility of each individual participant to regulate his passport
regime.

ODESSA has an international airport with direct flights from MOSKOW, VIENNA, TEL AVIV, ISTANBUL.The capital of Ukraine, KIEV, has regular airline connections with most of European countries. It takes around an hour to get Odessa from Kiev with the domestic Ukrainian airlines, and it takes a night by the intercity train. Please check suitable route with your local travel agent. In any case, participants are advised to book early, as August is a high tourist season in Ukraine.
ACCOMMODATION:

The accommodation for Conference participants will be at the hotel "Tour-Complex Odessa" and the hotel "Victoria", both are located not far from sea, nearby from park Arcadia.

Hotel "Tour-Complex Odessa" (per day, per person). Lodging, including breakfast, dinner, supper.
Room class:
Single $25
Double $18
Triple $14
Suite $40

Hotel "Victoria" (per day, per person). Only lodging.
Room class:
Single - $40
Double - $24
Suit - $69-101

ACCOMMODATION FORM:

NAME ______________________________________________
E-mail ______________________________________________

Country _____________________________________________

Hotel _________________________Room class_____________

Arrival ______________________________________________
date,time (railway or airport)

Departure ____________________________________________
date,time (railway or airport)
If you have requested double room or triple room, and wish
to share with specific participants, please indicate that
person's name here
_____________________________________________________

Please indicate your arrival and departure information,
without which we cannot arrange to meet you.
TOURS, SOCIAL EVENTS:

We can offer the following tours and social events for Conference participants:


1. Fourchet (16.08.99 in the evening).
2. Sightseeing tour of Odessa including an
exciting interesting story about the
literary and the cultural past of Odessa (8$).
3. Visit to the Odessa Opera House -
one of the best opera-buildings of the world.
4. Sailing cruise (10 $)
5. Visit to the Tairow Scientific Institute of
the Vine-growing with the excursion in
the museum of the institute and the visit to
the degustation hall and tasting the best
wines of Ukraine ($20).
6. Banquet (19.08.99. during the evening) (20$)
7. Camp-fire on the seashore (20.08.99. during the evening).

Weather in August is usually pleasant, with maximum temperature near 30 C and minimum near 20 C. Rain is quite possible, but generally only light showers are expected.


Registration Form

Please complete and return this form (even if you sent the pre-registration form)
BEFORE April 30, 1999 to:
GMIC99 Secretariat Telephone : 380 482 220396/ 247160
Odessa Astronomical observatory Telefax : 380 482 229442
Park Shevchenko E-mail :astro@te.net.ua270014, Odessa-14 (Ukraine)


NAME (to appear in the badge) :........................................
INSTITUTE (to appear in the badge).....................................
ADDRESS : .............................................................
.......................................................................
.......................................................................
.......................................................................
E-MAIL: .....................................
TELEPHONE: ..................................
FAX: ........................................

I sent the pre-registration Yes ... No ...
I wish to contribute Talk ... Poster ...

TITLE OF TALK OR POSTER (please send a 15-line Abstract by e-mail)
.........................................................................
.........................................................................
.........................................................................
Demonstration requirements (please mark with *):
Overhead ( ) Slides ( ) Video ( ) PC+Projector ( )


We believe GAMOW MEMORIAL INTERNATIONAL CONFERENCE
(GMIC-99) may be a significant scientific event in the eve of the New Millenium.

Contact address: Odessa Astronomical observatory,
Park Shevchenko,
Odessa-14, Ukraine,
Zip code: 270014
Tel: 7 0482 (24 71 60) (22-03-96)
Fax: 7 0482 22-84-42
Contact person in Odessa: Dr.M.Ryabov
E-mail: astro@te.net.ua

GMIC-99 COORDINATOR:
G.Bisnovatyi-Kogan (Russia),
E-mail: gkogan@mx.iki.rssi.ru
Tel:7-095- 333 45 88
FAX:7-095- 310 70 23

The Conference materials are at WWW:

http://www.rssi.ru/gmic99/
http://www. brown.nord.nw.ru/conf99.htm