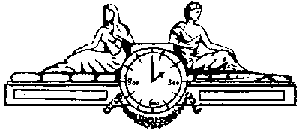 Odessa is the city wherein George Gamow was born. And "Odessa roots" were forever ingrained in his character and his style of thinking. It was too scanty and simple for Gamov to be just engaged in researches.
Around his work, he used to create quite a special atmosphere of scientific search akin to a theatrical performance or a game. A large number of his popular scientific books was written in
a captivating way where science was intermixed with the poetry an music, and all this was completed by his original exciting illustrations.
It was thanks to such an atmosphere that extraordinary solution and original ideas were born.
Any physicist and astronomer cannot help agreeing that there is nothing more majestic and grand than The Theory of Big Bang!
The LOC in Odessa will try to do their best and make every participant feel extraordinary atmosphere of our city, its spirit of freedom and keen interest in the search for nonstandard
solutions.

WELCOME TO ODESSA !
Odessa is a Rising star of the new Europe. The becentenary history of the city is rich in many interesting events. The pleasant sound of this word brings a warm smile to one's lips and rays of sunshine to the soul. It seems as if the city has always been on the shores of the Black Sea.
There is simultaneously so much truth and so much fantasy surrounding Odessa, that it is difficult to understand its real character and nature. There was a "golden age" of Odessa, the peak of its development and riches, which even today dazzles the mind and brings forth envious memories. These times are connected with the name of one the first founders of the city, Duke de Richelieu. Luckily, the first founders were caring city fathers, amongst them - field marshal Suvorov , Count Potemkin - Tavriysky, brilliants in Russian service, such as De Ribas, Devolan, Langeron. It is they who laid the foundation of a unique and unrepeatable in all it relationships city-port, known throughout the world, the southern ocean gates opened generously and gladly, and hospitably invited trades from all over the world. They spread fame about the city on the coast of the warm sea, where people knew how to trade and to live happily.

CONFERENCE LOCATION:

The Conference will be held in Odessa near the sea shore, in on the best health-resort regions - Arcadia. Here there are a great number any financial possibilities from 6 $ a day to the highest standards of modern conveniences one may desire.
August is the most pleasant summer month in our city The sea is warm, the whether is fine and not hot permitting to combine a participation in the conference and a good relaxation.

SOCIAL EVENTS:

- City sight tour of Odessa (Primorsky boulevard, Potemkin Steps, Deribasovskaya and Pushkinskaya street, historical center , sanatorium region, )
- Opera & Ballet Theater ( one of the best building in the Europe, it was designed in the 1880s by Viennese architects Felner & Gelmer)
- Excursion by boat along the coast of Odessa
- Churches of Odessa
- Catacombs (The sandstone on which Odessa stands is riddled with about 1000 km of tunnels, quarried out for building in the 19th century. They have been used by smugglers, revolutionaries and others who needed somewhere to hide, notably by the partisans during the W.W.II.)