ASTROPHYSICS AND COSMOLOGY AFTER GAMOW - THEORY AND OBSERVATIONS
Gamov Memorial International Conference dedicated to 100-th anniversary of George Gamow
(Odessa, Ukraine, August 8 - 14, 2004)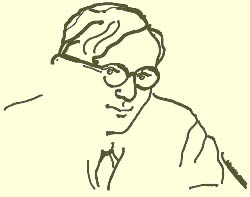 DETAILS:
Brief instructions for contributors to the proceedings
Preliminary program
Odessa map
List of registered participants
Preliminary list of plenary and review talks
Preregistration form
Short biography of George Gamow
Plan of arrangements dedicated to 100-th anniversary of George Gamow
ORGANIZERS:
Odessa National University, Department of Astronomy of the Odessa National University, Ukrainian Astronomical Association, Euro-Asian Astronomical Society, Odessa Astronomical Society, Russian Gravitational Society.
CONFERENCE SESSION:
Memorial meeting. Cosmology and Gravitation. Stars andInterstellar Medium. Neutron Stars and Black Holes: Observations and Acretion Theory. High Energy Astrophysics. Large-Scale Structure of the Universe. Gravitational Lenses in the Universe.
SUPPORT OF THE CONFERENCE:
Ukrainian Ministry of Education and Scienses, European INTAS Fund, UNESCO, International Astronomical Union, European Astronomical Society, American Astronomical Society, American Physical Society.
CHRONICLE of Gamow's Conferences in Odessa:
International Conference: "Astrophysics and Cosmology after Gamow", September 5-10, 1994.

International Conference: "The Universe of Gamow: Original Ideas in Astrophysics and Cosmology", August 16-21, 1999.
---